Caithness Health Action team held a succesful bed push from Thurso to Wick to Highlight concerns over the future of services at Caithness General Hospital. They raised an amazing £688.10 on the journey.
 Follow them on facebook
https://www.facebook.com/caithnesshealth/?fref=ts
Wick High School Tartan Revealed
The tartan was designed over the course of this year by  S3 pupils, the Art Department
and Martin Gill of Blackstairs Highlandwear and we think you'll agree that it is a beautiful
piece of work which we hope will represent the school for generations to come.
Work will now begin on creative projects designed to showcase the unique design, ranging
from incorporating it in to items of clothing from our dress code to products such as bags,
mobile phone covers etc.
We also hope to see our tartan used as a visual representation of the school; featuring
on the school website and other official communications.
Funding from the Bilbster fund was applied for and granted towards the costs of this project.
Has anyone got a copy of  this CD its the musical map of Caithness?
A musical way to encourage people to visit areas in Caithness
It is available to buy at all of the attractions on the album, hotels, local shops and from the website
Summer holiday activities
Check out the Highlife Highland programe for activities and book your place to avoid missing out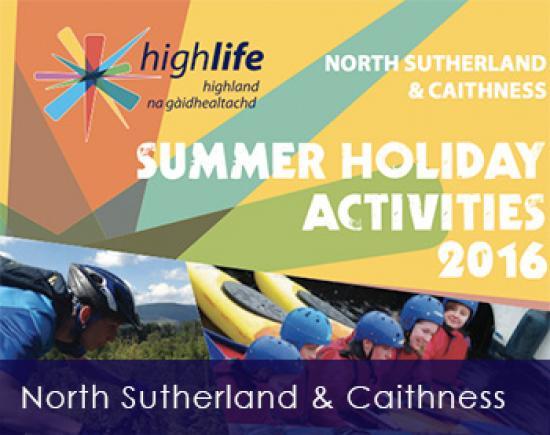 Booking can start online from 18th June 2016
download the programme of activities here
https://summer.highlifehighland.com/downloads/programmes/north-sutherland-caithness-2016.pdf
 Any groups or organisations looking for funding please check out the link below for information.
Have a look at some amazing talented riders set in some astounding scenery
Caithness Motocross 
Your Community Council  are on Facebook come and see us 
https://www.facebook.com/Tannach-and-District-Community-Council-180131559047084
Now that the better weather is here you may be thinking of getting out and about.
Below is a link to a very handy brochure of the top places to see in and around our area, Caithness and Sutherland.
90 jobs For Wick in £2.5 Billion Beatrice Offshore Wind Farm
* 84 turbines will provide 588MW of power once operational in 2019.

* New windfarm expects to provide an average annual gross employment in Scotland of over 890 jobs during construction and is one of Scotland's largest private infrastructure project.

*The project is expected to power roughly 450,000 homes; approximately three times the number of homes in the Moray and Highland regions.

The £2.6bn Beatrice Offshore Windfarm Ltd (BOWL) project has been given the green light for construction by owners SSE (40%), Copenhagen Infrastructure Partners (CIP) (35%) and SDIC Power (25%) after the project reached Financial Close. The project will be one of the largest private investments ever made in Scottish infrastructure. 

The 588MW, 84 turbine project, situated in the Outer Moray Firth, was consented by the Scottish Government in March 2014 and granted an Investment Contract by the UK Government in May 2014. 

Work at the operations and maintenance facility in Wick and the transmission works in Moray will commence this year. Offshore construction will begin in 2017. The wind farm is expected to become fully operational in 2019. 

Beatrice is expected to bring a range of socio-economic benefits to the local, regional, Scottish and UK economies during both the construction and operational phases. Expected opportunities include job creation, skills training, investment in Scottish ports and harbours, supply chain opportunities and community benefit funding.

Paul Cooley, Director of Renewables at SSE, stated: "We are delighted that Beatrice has achieved Financial Close and we are extremely grateful for all of the support received throughout the development of the project from stakeholders such as the Scottish Government, DECC, HIE, the Highland Council, Moray Council and local communities. Contracts have already been placed with many UK based suppliers, and Siemens intend to undertake turbine blade construction from Siemen's new manufacturing facility in Hull. 

"Around £10m of investment is planned at Wick Harbour to house the wind farm's operations and maintenance facilities and improving the existing RNLI facilities. We expect a peak of around 65 jobs during construction of the O and M base with around 90 long-term jobs anticipated during the operational phase'.


 Have you visited the Yarrows Archaeological Trail ?
 Find Yarrows Heritage Trust on Facebook.
We truly live in a beautiful area 
 Sarclet looking South
***************************************************************
The Community Council notice board in Thrumster has moved to a new temporary location in Thrumster Primary Schools playing field
*************************************************************
Could we ask that all organisations who have received funding from The Bilbster fund and from the Camster Micro Grant awards please ensure you are up to date with what is required as part of your grant. We would ask that if you have completed your project under the Bilbster criteria you have to send in your feedback forms and copies of receipts or if you have received  Micro Grant Funding we ask that you send in your acknowledgement of this if you have not already done so. 
--------------------------------------------------------
This website is administered by Tannach and District Community Council and provides news and information from the community council and a place where community groups can post information, news etc.
Any group wanting to have a page, or anyone wanting news posted on the site should email the administrator at;  This email address is being protected from spambots. You need JavaScript enabled to view it.
Please also use the same address to report broken links etc